DIAMANDA GALAS HOLIDAY PHOTO SPECIAL: SET OF 5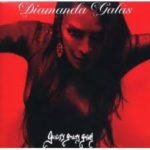 Guilty Guilty Guilty poster
Full torso marquee measures 30 x 20 inches.
CURRENT SALE:
Signed poster: $20.00
Signed poster + signed "Diamanda Galás B&W" poster: $30.00
Unsigned poster: $10.00
Sale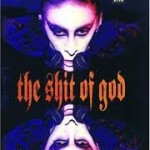 CURRENTLY OUT OF STOCK
Shit of God: The Texts of Diamanda Galás (signed copy)
by Diamanda Galás, 1996
Collection of performance texts, with additional essays and many photos taken from 1978 through 1991. Each copy comes autographed by the author.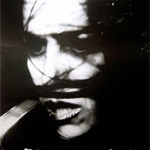 Black and White Diamanda Galás poster, measures 24 x 32 1/2 inches.
CURRENT SALE:
Signed poster: $20.00
Signed poster + signed "Guilty Guilty Guilty" poster: $30.00
Unsigned poster: $10.00
Sale

Updating…