Artwork by Stephen Mead
November 25, 2012
Filed under: Tribute Art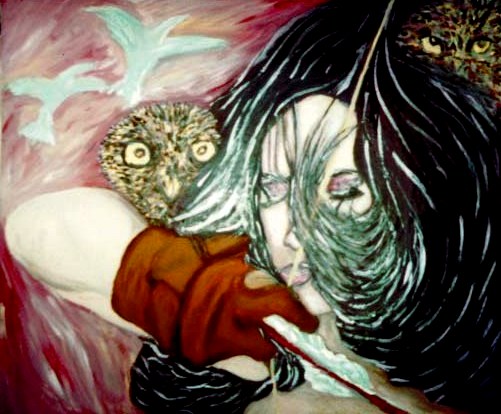 Mixed Media on Canvas, Part of "From the Sea of Myths" series published in "Selected Works" by Stephen Mead, 2012.
Diana, Diamanda,
Siren of owls, ravens and bats,
Banshee of beasts
Targeting Lilith faith.
Fly Ariel messenger,
Dearest priestess of electricity
With volts in your hair,
Lightning from your eyes——
Yes, fly, re-righting
The wrongs of the sanctimonious,
Goddess swords the scythes
In your veins, your voice.