Screening of Schrei 27
Presented as part of Festival Intermedia.bb at Central Slovakian Gallery Banská Bystrica.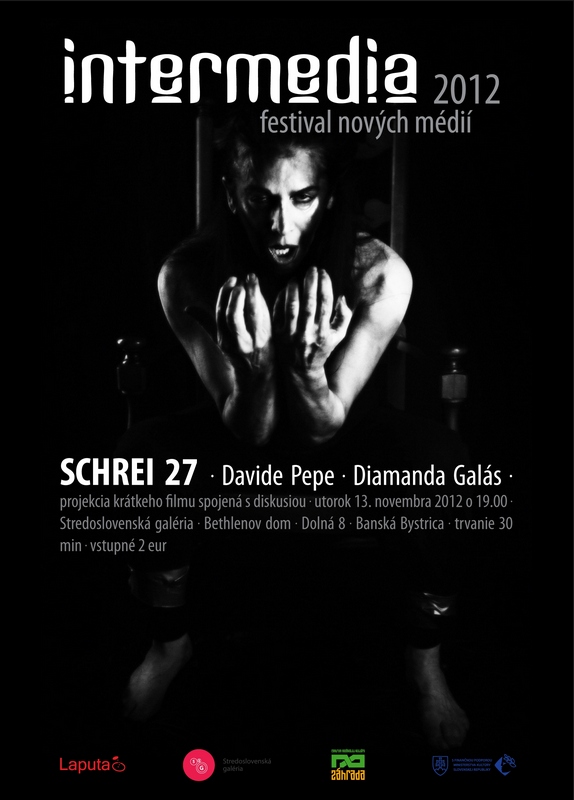 The film screening will include a reading of Diamanda's essay Human Warehouses, Prison Camps, Artists' Colonials, and SCHREI 27 by Viera Dubačová.*
*Viera Dubačová (1962)
Actress, director, civil activist and Banska Bystrica independent town deputy, Dubačová is the founder of Theatre from the Passage (1995), the first community-based theatre in Slovakia working with people with developmental disabilities. She has also organized a multitude of events dedicated to refugees, troubled youth, people suffering from mental illness, and many other communities, and is the director of the international festival Arteterapia (Art-therapy), dedicated to community based and engaged theatres. Her last projects include poduction of Eugène Ionesco´s theatre play The Chairs with retirees.